Hiring a dedicated remote developer for mobile app development projects is a critical decision for a company. It's not easy to find skilled and experienced developers who have the ability to work successfully toward your aim.
The concept of hiring remote developers is not new. According to a software outsourcing stat, 73 percent of all teams will include remote workers by 2028.

In this guide, we'll take a closer look at the advantages and reasons for hiring professional remote app developers to assist you in making an informed selection. But first, you need to be aware of the aspects to consider when hiring app developers.
Let's begin!
Factors To Consider When Hiring An App Developer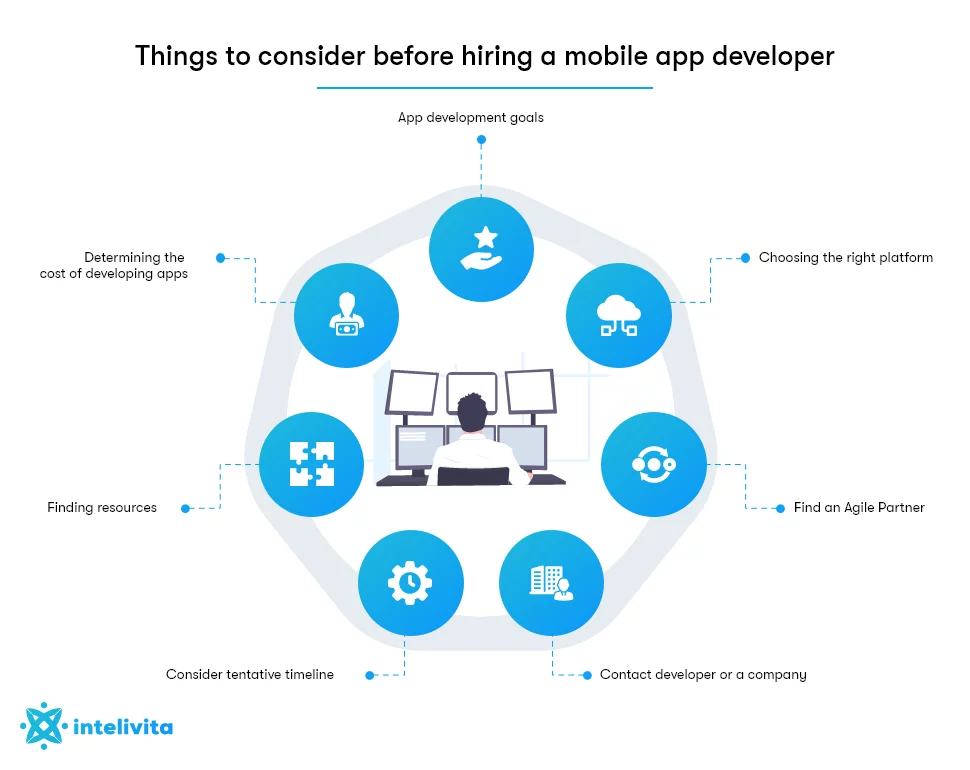 Choosing the appropriate app developer may be a daunting task for you. So, if you want to achieve positive results, you need to think about a few factors before hiring an app developer.
Many specialist firms offer cutting-edge app development services. Finding the appropriate developer can be difficult if you are not a techie or unfamiliar with technological aspects.
However, keeping a few criteria in mind and looking for them will help you locate your company's best mobile app developer. Let's have a look at some of the most critical factors.