Over the past years, the popularity of cross-platform mobile app development has increased to a great extent. As an app development platform, it is serving the needs of forward-thinking businesses.
The most popular platforms for developing mobile apps have been Android and iOS. When developing apps for these platforms, you'll need to write various codes. Cross-platform app development, on the other hand, allows you to save time and effort.
And, one thing is sure, cross-platform app development is here to stay, and it's only going to get bigger. Various tools have been created to make cross-platform app development more straightforward.
According to a Statista report, Flutter is the only cross-platform application development framework whose demand is continually rising, and it increased in 2020 among the different cross-platform application development frameworks available on the market.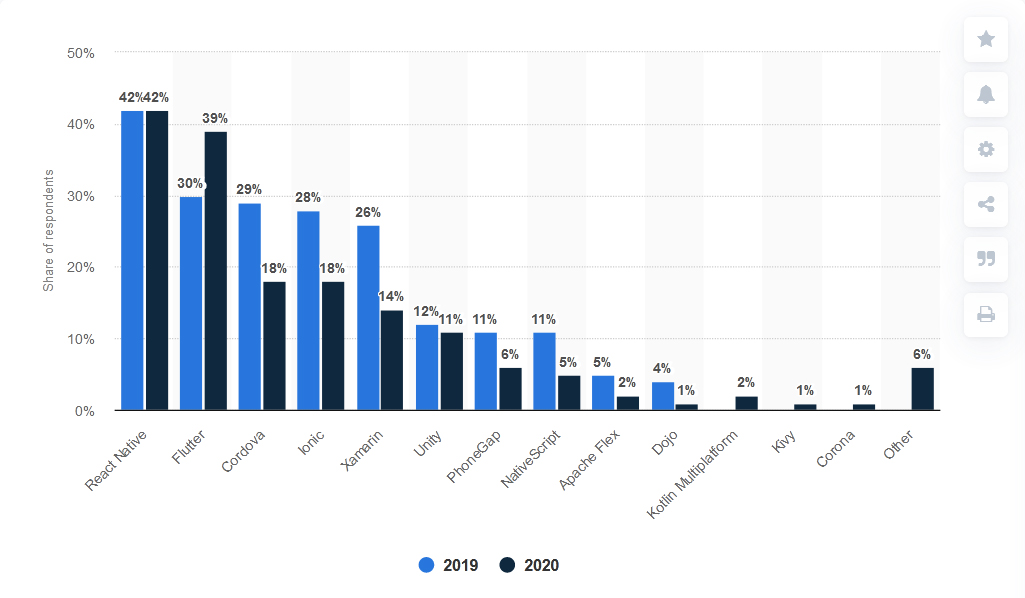 Flutter has a lot of potentials to become the future of cross-platform mobile app development. In this article, I'll take you through the basics to help you understand what Flutter development is and why it's an excellent choice for cross-platform development.